Your low latency options in 2022
Ceeblue: a century of cumulative experience
Over the course of 2020 we've seen an abundance of blog posts, whitepapers, webinars and podcasts about low-latency streaming. All this information may be overwhelming, and some might even think: "what's all this low-latency buzz about?"
On the one hand you have the technological advancements in the form of new streaming protocols (Apple LL-HLS, SRT, WebRTC), migration to the cloud, and new codecs , on the other hand – and maybe even more important – you have the solutions that make use of these technologies. For most businesses the question is not how a specific protocol performs, but: if I want to go low latency, (1) how low do we go and (2) what are my options?
In this series of articles, Raskenlund will try to give an answer to these questions. Starting with an easy-to-understand infopanel to position a specific solution. And we've reached out to the suppliers to ask them some questions about their solution.
Looking for the best partner for your low-latency challenges? Selecting the right partner for your case is essential when looking for optimal performance and value for money. As an independent Streaming Media Consultancy company, we can help you make the right choice.
What is Ceeblue?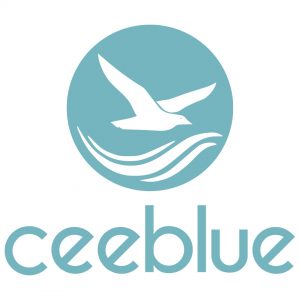 Ceeblue makes incredibly fast & reliable live video streaming possible while handling all the modern protocols and scaling requirements our customers could ever require. We make sure that all viewers receive their content faster, and with a higher quality than is currently possible with any other service.
Ceeblue is perfectly positioned at the crossroads between the passive viewing video world that we've known for decades and the new interactivity demanded by so many fields (e-commerce, video conferencing, corporate communications, e-health, e-learning, online auctions, sports, betting, online games, etc.). Our cloud infrastructure makes it possible to serve sub-second video to any device, anywhere in the world, regardless of operating system or network quality.
What are the best use-cases for your solution?
We're having a lot of fun learning about new markets and use cases since onboarding some new customers in the e-commerce, Entertainment, Live Auctions, and Virtual Events businesses. Beyond just video these verticals require INTERACTIVITY. And interactivity requires super-fast and reliable video that scales for specific events and delivers over long distances.
Right now, for example, we're working with a company called FIRA Live, which aims to bring live e-commerce, much like China's dominant TaoBao, to the West.
In one of their event formats there are multiple presenters promoting a particular product, either in the same location or remote. There's a javascript overlay over the video with a chat, special offers, PiP, and a purchasing platform which doesn't pull you away from the video even when you're in your shopping cart or checking out. So you can still tune in. It's really quite immersive.
It can connect you with both large platforms (think Amazon Live, but with half a minute less lag) as well as with artisanal Etsy-like shops. The chat, special offers and countdown features don't allow for multiple seconds of lag, and we're very happy to be helping FIRA take on the technical aspects of this incredibly challenging and promising project.
How is Ceeblue different from other streaming platforms?
We do the live transcode AND delivery in less than a second, which means that if you want to watermark your logo into a corner of the video, or transrate it in order to support lower-quality resolutions, we can take care of that for you without affecting delivery time.
And we can do this over great distances, between continents, even when using WebRTC, or when scaling into the thousands and thousands of viewers.
Amongst the Ultra-Low Latency (sub-1-second glass-to-glass) video providers, we stand out for the fact that our system just plain works. Unlike others, who focus on standard-issue WebRTC, we are able to consistently achieve high reliability because of our ability to handle all the modern video protocols (WebRTC, SRT, CMAF, etc.), including a unique WebRTC Adaptive Bitrate (ABR) solution and auto-scale capabilities for large numbers of ingests, viewership, and dispersed geographies.
This means that we can stream to hundreds of thousands or even millions of viewers anywhere in the world with no quality or scaling issues, which is nearly impossible to do with WebRTC implementations that don't incorporate our proprietary solution (which amazingly remains standards-compliant).
But beyond our technical prowess, we're the up-and-comers, and as such are far more flexible than the old, one-size-fits-all providers we compete with. This means we're more hands-on with our customers, more willing to engineer new features into our cloud in order to help our customers realize the ideal video experience they envision. (For example, we're finishing testing of UHD streaming at this very moment, a request from one of our larger international customers.)
How does Ceeblue perform?
Ceeblue has a unique solution to scaling and latency. We terminate all incoming sessions on the ingest node, transcode and transrate, and then forward the stream(s) over SRT to a forward node, for relay or egress. Using our own flavour of command and control between the nodes makes our cloud infinitely scalable in any direction. Latency is not affected by the number of viewers.
Our load balancer will automatically spin up a VPS when the ingest or Egress group hits 50%.
Ceeblue's unique solution also allows us to bake adaptive bitrate into our player even for WebRTC, and to include fallback protocols to kick in instantly whenever the first-choice protocol is underperforming.
We run our nodes at less than 50% to ensure connection in under one second in production.
We achieve consistent in-continent latency of around 200ms for WebRTC and segmented MP4/MKV over WebSockets to MSE, under 1 second for Low Latency HLS (LL-HLS).
How well does Ceeblue scale? How does it perform on longer ranges?
Very well! We have pre-deployed nodes in many parts of the globe, but we also have pop-up nodes that spin up and down to push our cloud edge even further out to cover all corners of the world. Our most recent successful application was for a North American customer looking to deliver to a small population of viewers in Australia – this was solved readily by spinning-up (and down) in Australia for those specific live streaming events.
As for scaling, there is no maximum limit to the number of viewers our system can sustain. If you foresee a million viewers for a particular event, no problem, we can handle that.
What are the costs associated with having your solution in production? How does the cost increase with consecutive streams?
Some of our customers use our fast live transcoding service outright and they pay us on a per ingest/month and/or per ingest/hour basis. Our ultra-low latency customers pay per ingest plus the data traffic delivered to their viewing audience.
Humanize Some history behind Ceeblue…
Well, we are a relatively "new kid on the block" as a company (founded in 2017 and opened for business in 2018). That being said, our team's average age is well above what you might expect in such a young technology services company, and we have nearly a century of cumulative experience in the fields of networking, streaming and internet infrastructure.
In addition to being a bit more mature (*cough,* older) than our competitors, our company personality also has a bit of an "expats" profile, being that all but one of us are living in a country different from the one we were raised in; this helps us to really understand our clients who come from so many different countries, languages, and cultures from around the world. Every single day our entire team relies on the very technologies that we work so hard to perfect in order to keep in touch with our loved ones in far off lands. This is a labor very near to our heart!
For more information about info, feel free to visit there website:
Subscribe to this series
Would you like to get informed when we write about another supplier? Subscribe to our newsletter.
Are you a solution provider yourself and would you like to be part of this series? Feel free to reach out to us.